So last Thursday we had this idea to thumb our nose at The Lonely Planet, own our problems and find a way to address them. On Thursday Nathan designed these mugs and fired them off to Jason De rijk of Sidekick Stickers who amazingly turned them around in less than a day, even with the flu, seriously. If it we're not for Jason's quick turn around this wouldn't have come together in time for xmas. Then, over the weekend Kyla Cornish of mommysweird.com found out about these mugs and before the weekend was out we had people expressing interest in them. You see, while the Lonely Planet may think we're a terrible place, we're actually full of rad people who truly care about our community.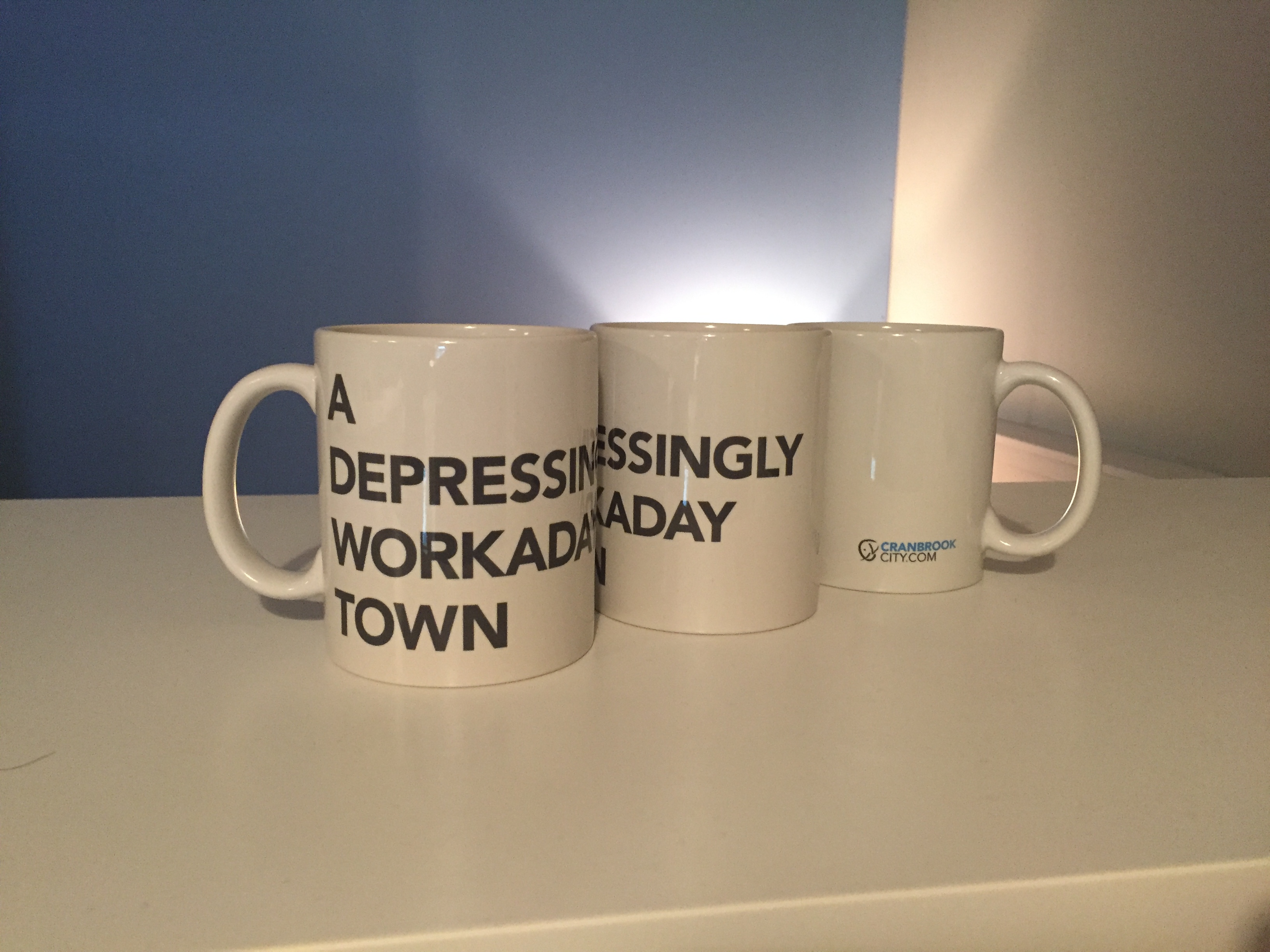 People needed these mugs, we posted them online, National and international news agencies picked up the story and, well, we sold out. Fast. We're very pleased to say that, thanks to the help of James McKee of Favorit Cycles and Mike Stevens of Gerick Sports we were able to take the funds raised from these mugs and purchase 6 bikes that were donated to Darcy Victor of the Ministry of Children & Family Development. She's going to make sure these find great homes in the hands of some kids who will love them for Christmas. So if you've got one of these mugs in your hands, raise it for yourself, you helped make the holidays rad for some little Cranbrookians. Thanks for your help, this is just the start for us, for all of us. We're going to show the world that Cranbrook is not full of Lowlifes as some travel publications would have the world believe. 
Left to right: Darcy Victor – Ministry of Children & Family Development, Lee Tengum – 7am Development, Nathan Siemens – Slumberfight Design, Mike Stevens – Gerick Sports, James McKee – Favorit Cycles.