The Kootenays have a magnetic draw, equal parts soothing and strong. Those of us who live in this area know that we have so much to appreciate and yet we tend to be pretty humble in our East Kootenay pride. Admittedly, I was the kind of Cranbrook kid that needed to remove herself from the area before I could truly appreciate its beauty and all its layered treasures… and it took nearly 14 years to make my way back. In fact, I still remember the day about 4 years ago when I realized how much I missed Cranbrook and how lucky I was to have grown up here.
It was during one of my annual visits, on a walk in the community forest when I was floored by our beautiful landscape and my homesick longing; I felt so torn, a big part of me wanted to move home, yet I felt like the life and work I had been creating elsewhere didn't fit here in Cranbrook. I decided if this was the place I wanted to live and work, and the job I wanted to have didn't exist here, then I would have to create what I was looking for. To my delight, Cranbrook had been growing and changing in my absence. In some ways this change was slow and subtle and in others very obvious and radically noticeable. As a yoga and meditation teacher, I saw parallels between the growth of Cranbrook to the practice of yoga, and what an incredible understanding this was for me! It was the perfect motivation to move home and open a small, community based yoga studio that could compliment all the growth and evolution this amazing city of ours is experiencing.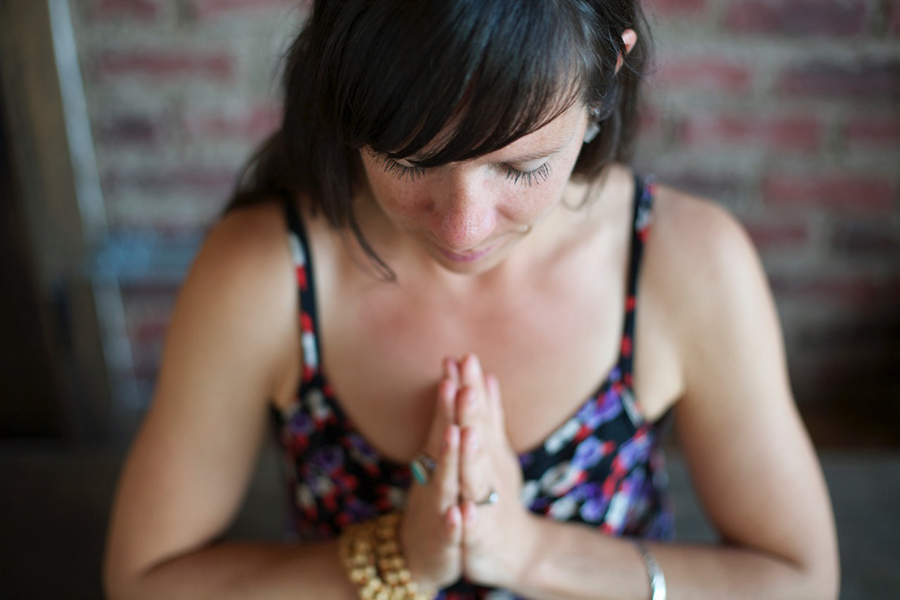 The personal growth and transformation of a yoga practice is a slow and challenging process. We can't demand instant change and mind blowing results without time, dedication and patience… just like the growth and change we are seeing over time in our community. What I wanted to contribute to Cranbrook was a personalized yoga and wellness experience/space that was just big enough to not feel crowded and yet small enough that it might inspire connection and community. To achieve that, I built a small yoga studio at the back of my property last summer. I wanted to create a safe space for community, connection and personal growth where class sizes could be small, intimate and also be residentially located (somewhere people could walk to). Cranbrook is blessed with several yoga studios, many of which I have been lucky enough to work with and create relationships with the amazing people who run them. My intention was not to compete with these spaces, but to (ideally) compliment them. We are living in a time where we are more "connected" than ever before and yet starving for connection all at once. We fill our time with so many "have-tos" and "should-dos" (not to mention mindless social media scrolling) and yet we are left with a longing to re-connect, even with ourselves. Our bodies ache, our minds race and there is never enough time. It's not until we slow down (whether it's because we choose to, or because our mental or physical health dictate we must) that we might even be able to recognize this. It's this exact (re)connection that makes the practice of yoga such a gift.
We are very lucky to live where we do. Many of us head outdoors to find this connection, the link between our bodies, our hearts and our minds. This is the joy of mountain living and it was a big piece of what drew me home in the first place. However, there is a certain magic to the practice of yoga that is something you have to experience to understand. The synchronicity of movement and breath can be absolutely profound, grounding and energizing all at once. This practice has been everything to me on a personal level and it's an incredible honour to share it with others and watch the effect it has on people's bodies, minds, hearts and relationships. Moving back to Cranbrook, letting my passions evolve here and weaving my way into the community will take time and patience, much like all the good things that have been slowly and sustainably growing here over the recent years. Being able to not only do what I love, but do it in a place I love so much, is in every way a dream come true. I'm so excited to see what comes next, both for the growth of my business and this crazy little city of ours with all the directions of it's evolution.